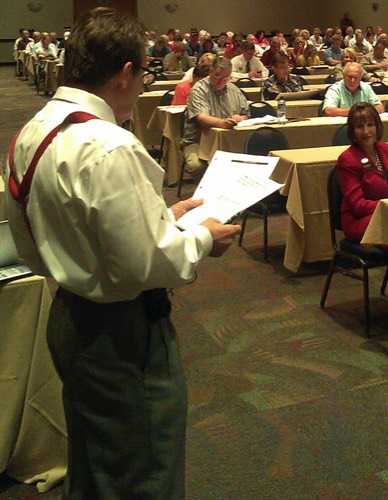 Jim Dague is a Trainer and Results coach. His offerings are FUN, Highly Interactive and Relevant!
His real estate and training background is extensive. He is an expert 'Train the Trainer' instructor and was selected to present that topic at the 2016 RAPDD Conference.
Jim has given Keynotes and/or taught in 14 states, everything from G.R.I. courses to REBAC/A.B.R., SRES, e-PRO, RSPS/Second Home, and, the WCR Effective Negotiating courses to plain old CE and Orientation classes. Jim was selected to present the A.B.R. course at the NAR Centennial Convention.
Jim has authored numerous CE courses including Technology Updates, Ethics, Contracts, Negotiating skills and Agency. He taught a variety of real estate courses as an Adjunct Professor at the College of Southern Nevada for 10 years. He has been on the Faculty of the Greater Las Vegas Assn. of REALTORS for over 20 years. He was also a Brian Buffini facilitator for the 'Peak Producers' program.
He's been GLVAR Dean, twice. He's been voted by the students 'Instructor of the Year', three times. He's been REALTOR of the month, three times. Served on and chaired many committees and was inducted into the GLVAR Hall of Fame.
He is an expert in Professional Standards and teaches the Pro Standards Update class as well as an excellent 3 hour offering on Procuring Cause.
His accomplishments include – Broker/Owner of Real Estate
and
Property Management companies. One of his real estate companies Jim took from 20 agents to over 700 agents and 9 offices and one of his offices was recognized by CENTURY 21 as the #1 office in the World for four straight years.


The MAIN topics Jim teaches are:
Train the Trainer/Instructor Development Workshop
Effective Negotiating (W.C.R. course)
REBAC Courses (or G.R.I. courses)


On a personal level, Jim has 3 kids, 5 grandkids and is in the Martial Arts Hall of Fame with 4
th
Degree and 8
th
Degree Black Belts.